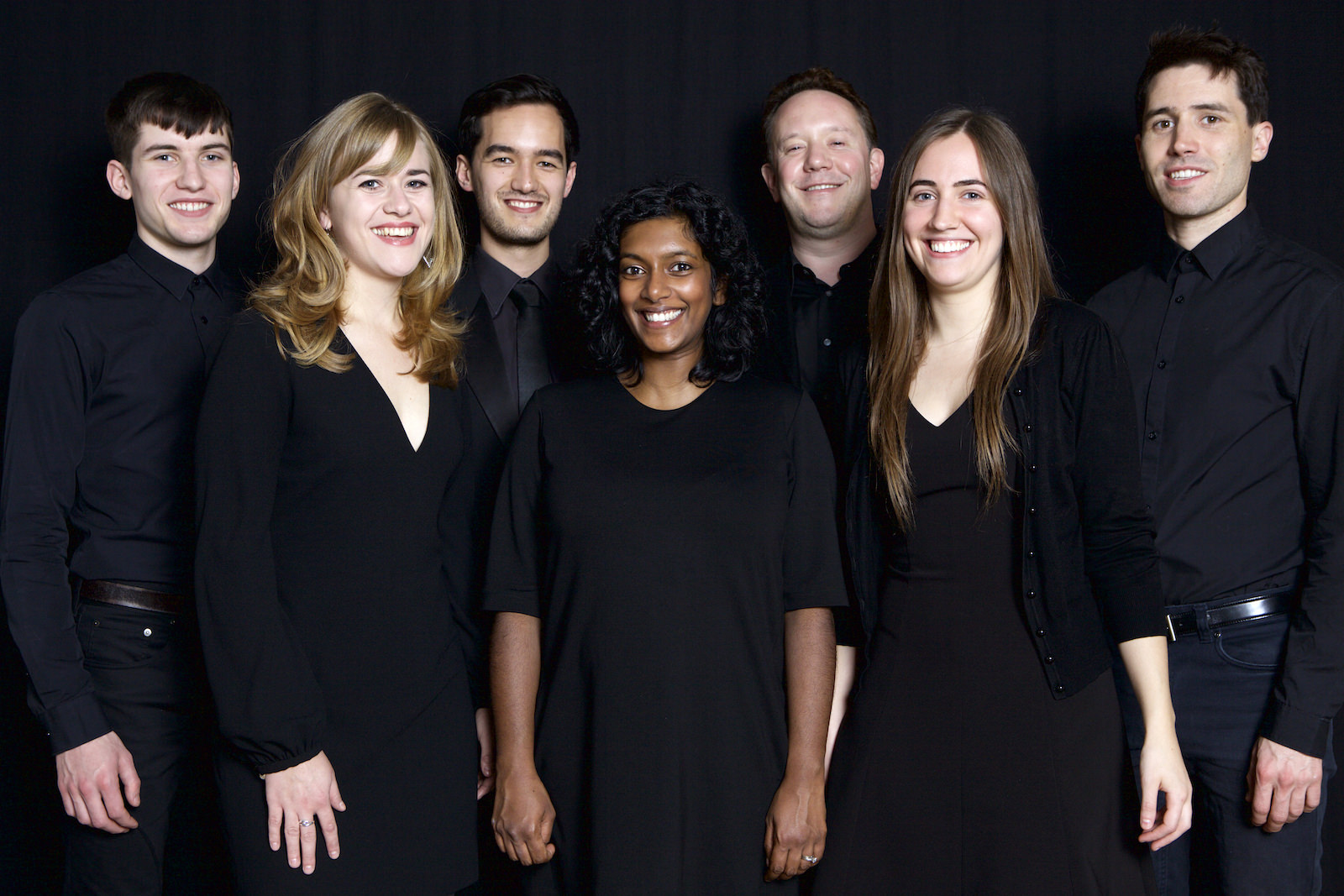 Singing Workshops
LCV offers staff development tailored to your organisation. We can provide singing workshops, staff choir facilitation, awaydays and team-building, and we can organise entertainment and campaigns. We also provide development workshops and consultancy for other choirs. We work across the UK and worldwide.
Singing workshops with LCV
Tailored to your organisation and participants

Workshops lasting from 1.5 hours to a full day

Regular rehearsals/residencies also available

Learn with a single choir leader or a group of professional singers

Incorporate additional elements such as staged performances, competitions or a surprise flashmob

Friendly, encouraging and suitable for all abilities!

For bookings and enquiries e-mail info@lcvchoir.co.uk or call 07765405360
"It was great fun and people were buzzing about it for the rest of the evening. The First Vice President was absolutely delighted with it. You and the team did an excellent job in coaching the four groups, and lots of people commented to me on how professional you were, as well as making it very enjoyable. The flashmob performance was brilliant, and set up the rest of the event really well. The plans worked perfectly! I hope you can do more sessions like these – they have a real benefit in bringing teams closer together."
- Director of Internal Communications, EBRD (LCV organised a singing workshop for 80 senior bank executives, including the bank's First Vice President.)
We offer:
Awaydays, workshops and team-building for businesses and organisations

Staff choir facilitation for businesses and organisations

Development workshops and consultancy for other choirs

Entertainment and campaigns for organisations

Work across the UK and worldwide
Previous workshop clients include:
The European Bank for Reconstruction and Development (EBRD)

Jones Knowles Ritchie/Camden Music Trust

Lane4 Management Group/Pinewood Studios
The Benefits
Singing in a choir is an excellent way to develop team-work and promote well-being. A successful choir requires every member of the group to participate and work with one another. It's also great fun! 2.8 million Britons are now members of a choir!
Singing in a choir can:
Build on communication, listening and social skills

Relieve tension and stress

Encourage expression and group participation

Create a sense of community and develop new relationships

Improve feel-good factor and positivity

Encourage continual progress and see individual/group improvement

Develop attention to detail

Improve confidence and transferable skills related to public-speaking/presentation

Break down barriers between teams and organisational hierarchies
The Science!
A class of chemicals have recently been discovered called endocannabinoids. We make these in our bodies and they improve our mood. It is speculated that they are associated with the high that comes from doing exercise and dancing. They are also released during singing!
Singing is a natural form of expression and it has been shown to improve our sense of happiness and wellbeing. The "happy neurochemicals" dopamine, serotonin and β-endorphin are released during singing. Actively singing has a greater effect on mood than passively listening to music. Some evidence also suggests that performing music can help sustain a healthy immune system, by reducing the stress hormone cortisol and boosting the Immunoglobin A antibody.
Planning Your Event
We offer workshops for adults of all ages and abilities. Everybody can take part! No previous experience is required. We can work with total beginners through to excellent amateur singers and aspiring professionals, in a fun non-judgmental environment. Delegates can also take part in body percussion and movement activities if they are unable to sing at all.
Optional tailoring to your organisation, brand or theme:
Our workshop(s) can be tailored to your organisation and delegates, or we can suggest an appropriate programme for you.

Use music that is right for your delegate group/theme (we're happy to make suggestions)

Incorporate important themes and topics, through music choice, lyrics or group exercises

Incorporate slogans, buzzwords and fun in-jokes into song lyrics

Tell the story of your organisation or project through song
Elements available to you and ideas for your event:
Group leaders available to teach groups of 2-50 participants

Our professional singers can enhance the group(s) to follow, inspire and encourage participation

Fun "warm-up" exercises and ice-breakers, both physical and vocal

Learn a piece of music in small groups or a large group

Learn different parts/harmonies in small groups and put the song together at the end

Group performances to each other, or a competition with prizes

Repertoire – choose songs appropriate to your delegates or the themes of your session

Create/learn a brand new song based on your organisation

Create new lyrics for a well-known song and sing it together

Basic dance moves, choreography or costumes

Flashmob, inspiring performance from LCV singers or additional entertainment for your event (e.g. over lunch)

Record/film/photograph the workshop/performance for sharing internally

How to sing workshops (technique-based vocal workshops)

Work towards a performance for friends, family and colleagues
Costs:
We are happy to tailor the event to your budget.
The cost will depend on:
Date(s) and lead time

Event duration and start/finish times

Location/travel required

The number of delegates

The number of group leaders and additional professional singers

Preparation and admin costs for bespoke elements

Any additional equipment required

Venue costs. The venue is usually organised by the partner organisation, however if required we can organise this on your behalf for an additional fee (with consideration of elements such as catering, accommodation etc).
Residencies and choir facilitation for organisations
Organisations can engage LCV to lead regular choir rehearsals for your organisation. We can provide a leader for your choir and/or experienced singers to follow. Regular rehearsals are usually run in 6-week blocks with one rehearsal per week, however this may be tailored to your organisation/requirements. The recruitment and management of participants is dealt with within the partner organisation, however we may be able to advise on performance opportunities if this is desired.
Benefits to your employees/other participants:
Making new friends

Discovering hidden talents

Giving a sense of purpose, direction and tangible goals

Renewed enthusiasm for the workplace and a weekly highlight to look forward to

Pride and personal achievement and confidence-building

Breaking down barriers between teams and organisational hierarchies